We're big believers in the power of Open Source here at AirScape. We run as much of our business as we can on Linux workstations, and we've published the application programming interface ("API") that controls our fans. Now, not everyone's a programmer, so we've released our own apps for both iOS and Android devices on the App Store and Google Play. In our heart of hearts though, we'd love to see as many of our customers as possible take advantage of our open platform to configure a unique control system that works best for them.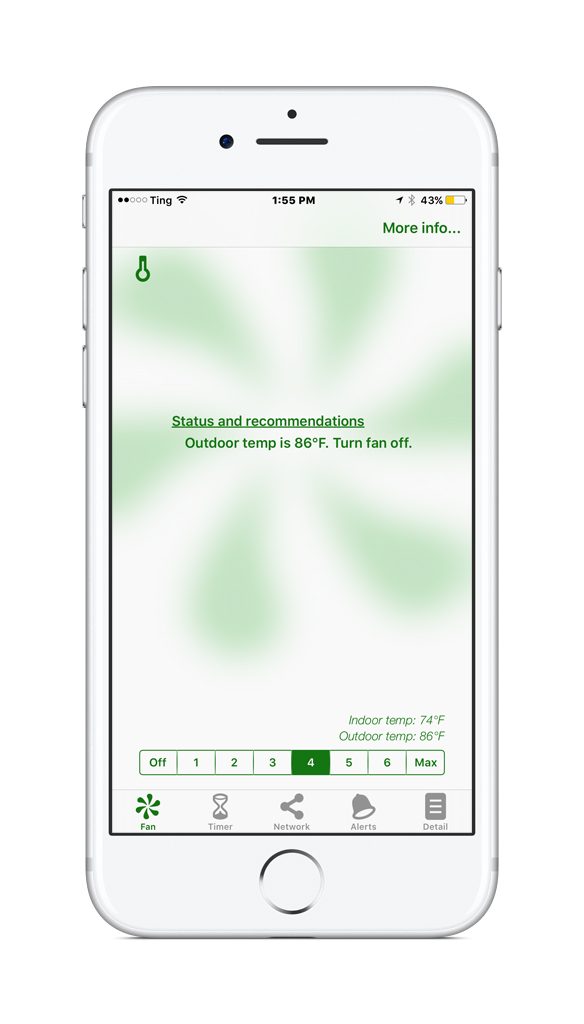 This is why we're excited to write about one of our customers who's taken our API and built upon it. Scott is a software developer who bought one of our fans for his Bay Area home and "fell in love with it." He decided to write his own app, which went live on the App Store yesterday. The "Porchdog app for AirScape Fans" includes all the same functionality as our own, with a different interface. A unique feature of the app is a series of notifications guiding the homeowner to turn their fan on or off based on conditions outdoors. Scott has also included a utility for estimating the outdoor temperature without needing to outfit your fan with one of our temperature sensor packages.
Now, since we didn't develop this new app ourselves, we don't provide support for it. If you need support, you'll need to contact Scott directly; the support website is www.porchdog.com/contact.php. Also, the Porchdog app is only available for iOS devices.
We try to be the first to recognize one app doesn't fit all, even when it comes to our own products, so we're very excited one of our fans has built on our prior work to develop this new app. If you're an iOS user and looking for an alternative to our own app, we'd encourage you to check out Scott's.