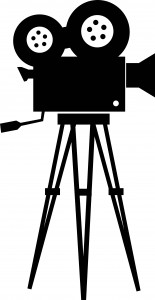 Note:  2015 Rebate ended.
When we're designing our whole house fans, we here at AirScape endeavor to make them as easy as possible to install. Over the years, this effort has led us to create damper boxes that fit easily on 16″ or 24″ on-center framing, "plug & play" controls that use  low-voltage CAT-5 wiring, and a new latching mechanism for attaching ductwork to our new 5.0e. Our goal is simple: we want do-it-yourselfers to feel confident in installing AirScape fans themselves.
We often hear back from customers once they've finished installing their fans. Customers with unique installations often want to share their experience, and many customers simply want to share their pride in their own installation and excitement about our fans. We loving hearing back and getting feedback (both good and bad) from our customers. We'd love our customers to share more—we'd even like to offer a rebate to those who do.
In the past, we've made some installation videos ourselves. We'd love to see similar videos from our customers, though obviously shorter and less formal. If your fan is already installed, don't worry: we'd just as much like to see videos of already-installed fans in operation. You can find the official terms and conditions here, but here's how you can participate in a nutshell:
Purchase an AirScape* whole house fan directly through www.airscapefans.com**, or have purchased the same since February 1st of this year.
Make a video, at least 1 minute long, of yourself installing and/or operating your fan. Make sure your video complies with the terms and conditions linked to above, and is in one of the following formats: .mpeg, .mov, .avi, or .wmv. If you're shy, don't worry, you personally don't need to be in the picture, but your fan does.
Send us your video by email at marketing@airscapefans.com so we can share it with the world on our website or this blog. In your email, be sure to include your name, address, and the order number from your original purchase.
As long as your video complies with our terms and conditions, we'll then process your rebate, which will be credited back to the credit card used to make your original purchase within 30 days. The rebate you are eligible to receive depends on the model of fan you purchase. The chart below show each eligible fan's model number and the corresponding rebate. You are eligible for only one rebate per purchased whole house fan.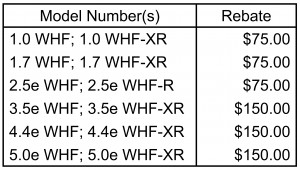 So, if you're a DIYer with a camera, we're looking forward to hearing from you.
*Purchases of Kohilo models are not eligible for this rebate.
**Purchases made through our installation and distribution partners are also not eligible