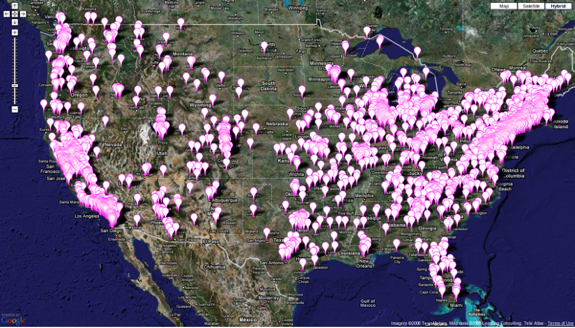 Where are all those fans going?
We wanted to find out where our fans from 2008 ended up.  This map has a dot for every zip code in which we have shipped at least one whole house fan.  As we expected, California is the leader, for a couple of reasons: great opportunity for night time cooling, and great, big electrical bills (thanks  Enron).
What surprised us is the amount of activity in other states.  In fact, the distribution of our whole house fans looks very similar to the US population distribution.
We think a couple of factors are at work.  People are rediscovering whole house fans as electrical prices rise (electricity seems to be recession proof BTW).  Another factor (according to our surveys) is that people are looking for fresh outside air as an alternative to air conditioning.