You asked, we listened. The Data Monitoring Package (DMP) now has 2 new features:
1. The graphs on the DMP page now display the fan speed in addition to the outdoor, attic and space temperatures.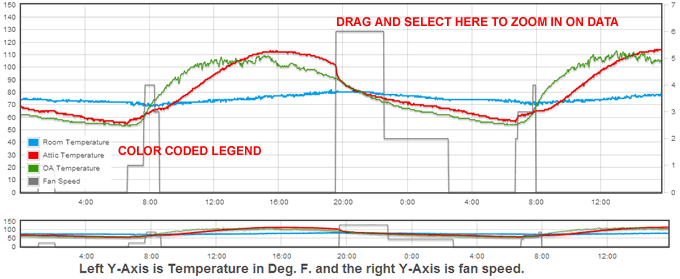 2. You can now download the historical whole house fan data to your computer by clicking the DOWNLOAD icon under the temperature graphics. The data is downloaded in "CSV" format which can easily be imported into Excel or other spreadsheet programs.