Carbon Dioxide emissions are in the news again as we experience more violent weather in 2014 and a drought in the west.
We know our customers care about reducing energy consumption and the corresponding Carbon emission reduction.  So when time came to upgrade our production machinery and assembly lines we made sure we choose equipment that has the lowest energy footprint possible.  For example our high speed CNC punch is an AC servo motor driven turret which uses less than half the energy of a typical hydraulic machine and a 1/3 of the energy use of a machine of 15 years ago.
In addition, we made the conscious choice to supply the energy required to produce our whole house fans from renewable sources. Today, our on-site Solar PV array provides all the energy required to power our cutting and punching equipment as well as a significant portion of our assembly line.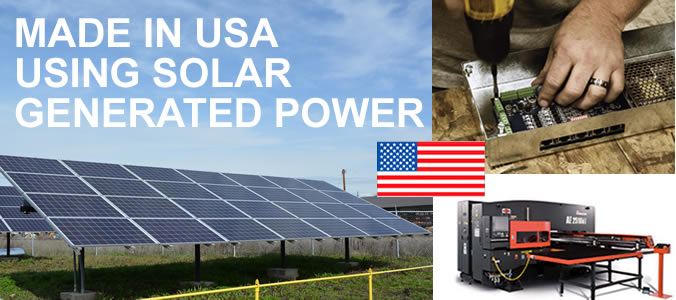 Did you know an AirScape whole house fan could be your best energy savings investment?  Read on: http://airscapefans.com/learn-about/energy-savings.php