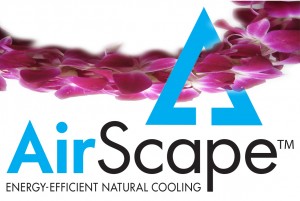 With a warm climate year round and relatively cool nights thanks to the ocean breeze, the state of Hawaii is a perfect place for AirScape Whole House Fans. Not only is the weather ideal, but the cost of electricity is sky high. The average cost for electricity in August 2010 in Hawaii was 28.59 cents per kilowatt hour. Compared to the U.S. Average of 12.02 cents during the same month**, it is obvious that going green by lowering electrical use is not as much a choice as it is a financial necessity for many residents of Hawaii.
Armstrong Builders has partnered with the DHHL (Department of Hawaiian Home Lands) to build affordable green homes in a state where affordable housing is virtually unheard of and utility rates are astronomical. The communities "Kumuhau" and "Lai Opua Village" both include AirScape Kohilo-e Whole House Fans (the Kohilo-e is a special limited edition model using the highly efficient ECM technology designed specifically for Armstrong Builders for use in their projects). Even with the high electrical rate, the fan only costs an average of 5.7 cents an hour on high speed and 1.4 cents an hour on low speed. Compare that to an extremely efficient 2 ton Air Conditioner, which is going to cost 68.5 cents an hour on average, and it's easy to see why our whole house fans are so beneficial in Hawaii.
As Kaulana H.R. Park, director of DHHL and chairman of the Hawaiian Homes Commission (HHC) said, "Reducing living costs is one measure of a sustainable lifestyle and as native Hawaiians, living a sustainable life is what we strive for."***
We're glad we can be a part of this move towards greater sustainability in Hawaii.

*Kohilo is Hawaiian for "a gentle breeze"
**For average electrical rates by state, visit the Energy Administration Website.