NOTE: This post does not apply to the Kohilo 2.8
All AirScape models, except the Kohilo 2.8, use low voltage controls (24 volt) to turn the unit on/off and switch between high and low speed. Never wire line voltage to your wall switch.
Run 18-22 gauge wire (x3) from the WHF to the wall switch location. Attach the 3 wires to the control board at the screw terminals COM RED, START BLK, and HI SPD BLU/WHT.
Connect the 3 wires to the wall switch (see below). We have pre-wired wire leads to the wall switch to indicate the wire locations. The wire leads correspond to the control board as follows: RED to COM RED, BLACK to START BLK, and WHITE to HI SPD BLU/WHT.
Related Posts: CORRECTLY WIRE YOUR WALL SWITCH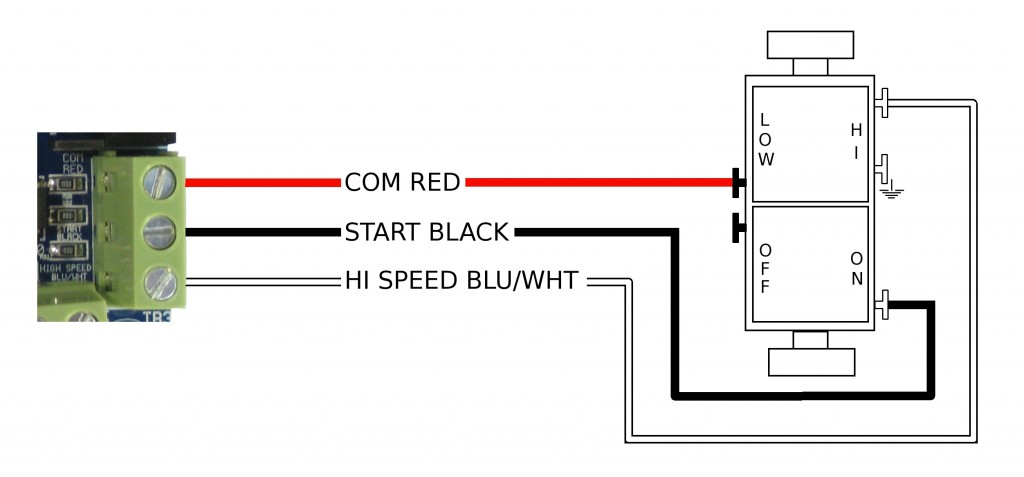 ---